September 10, 2016
WILD HERB CRUSTED CHICKEN BREAST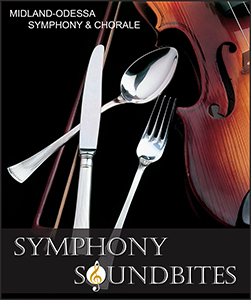 Join us before each Masterworks performance by purchasing a ticket to the pre-concert supper in the Rea-Greathouse Recital Hall in the WNPAC. Dine with your friends as Maestro Gary Lewis and the guest artist(s) provide you with an insider's view of the evening's program. Bring your friends and make new ones as you learn about the music and enhance your symphony experience!
Symphony SoundBites supper tickets are $25 each and may be added to any Masterworks concert ticket. Seating is limited and based on a first-come-first-serve basis.
All Symphony SoundBites Suppers include salad, bread and butter, dessert, iced water, iced tea or coffee. A cash bar is available.
TICKETS & INFO:  http://www.mosc.org/concerts/symphony-soundbites.html