Cultural Tourism Grants
Since 1978, Odessa Arts has granted money from the City of Odessa's Hotel Occupancy Tax to promote Cultural Tourism
in Odessa and Ector County.
Since 2014, Odessa Arts has given over $1.4 million in grants.
Grant money is used to fund marketing, hotel rooms, and other expenses related to operating costs or special programming.
Organizations can apply for a Cultural Tourism Grant once a year.
Submit your application here: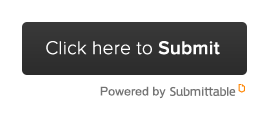 2020 Grant Recipients
Basin PBS – $30,000
Cassatt in the Basin – $20,000
Ellen Noël Art Museum – $35,000
Lisa Butler – $10,000
Marfa Public Radio – $10,000
Midland Festival Ballet – $19,000
Midland-Odessa Symphony & Chorale – $20,000
Odessa College – $35,000
Permian Basin Opera – $10,000
Permian Playhouse – $30,000
Pride Center – $1,000
UTPB – $35,000
Wagner Noël – $20,000
West Texas Jazz – $20,000
2019 Grant Recipients
Allegro Chorale – $6,000
Artisan Art Walk – $6,000
Cassatt in the Basin – $15,000
Ellen Noël Art Museum – $29,500
Live On Stage! – $5,000
Midland Festival Ballet – $10,000
Odessa College – $25,000
Permian Playhouse – $29,500
UTPB – $25,000
Wagner Noël – $20,000
West Texas Jazz – $19,000
2018 Grant Recipients
Allegro Chorale – $10,000
Cassatt in the Basin – $11,000
Ellen Noël Art Museum – $27,000
Keep Odessa Beautiful – $4,000
Live On Stage! – $4,000
Midland Festival Ballet – $15,000
Midland-Odessa Symphony & Chorale – $27,000
Parker House – $9,000
Permian Basin Opera – $16,000
UTPB Art – $27,000
Wagner Noël – $22,000
West Texas Education Project – $8,000
West Texas Film – $7,000
West Texas Harp Soc – $6,000
West Texas Public Radio – $10,000
West Texas Talent – $8,000
2017 Grant Recipients
Allegro Chorale – $7,500
Cassatt in the Basin – $12,000
Ellen Noël Art Museum – $28,500
Friends of the Ector County Library – $8,500
Friends of the Presidential Archives – $6,400
Midland-Odessa Symphony & Chorale – $25,500
Odessa College Theatre – $12,600
Parker House – $6,500
Permian Basin Opera – $8,500
Permian Playhouse – $25,500
UTPB Fine Arts
Wagner Noël – $28,500
West Texas Film – $12,750
West Texas Jazz Society – $18,000
West Texas Talent – $8,550
2016 Grant Recipients
Allegro Chorale – $10,200
Ballet Folklorico – $9,562.50
Basin PBS – $6,885
Cassatt in the Basin – $12,112.50
Ellen Noël Art Museum – $24,225
Friends of the Ector County Library – $11,475
Globe of the Great Southwest – $7,650
JBS Public Leadership Institute – $22,950
Odessa College Theatre – $13,770
Midland-Odessa Symphony & Chorale – $22,950
Parker House – $14,450
Permian Basin Opera – $14,450
Permian Playhouse – $20,400
Quiroz Productions – $8,925
Una Mano Amiga – $9,562.50
UTPB Art Department – $12,112.50
UTPB Library – $4,816.91
Wagner Noël – $24,225
West Texas Film Festival – $14,450
West Texas Jazz Society – $16,150
West Texas Talent – $7,650